A turnkey solution for effective installer training
Tradespeople are on the frontline of energy efficiency programs, yet complex, jargon-heavy training gets in the way of their performance.
MAC's EEIQ was developed to give tradespeople the training they need to provide quality services and correct installations – regardless of their learning capabilities.
EEIQ's online learning system translates technical information into visual cues and graphics that your installers will understand and retain.
The results speak for themselves, with providers who switch to EEIQ frequently reducing their revisit rate by 30 to 40%.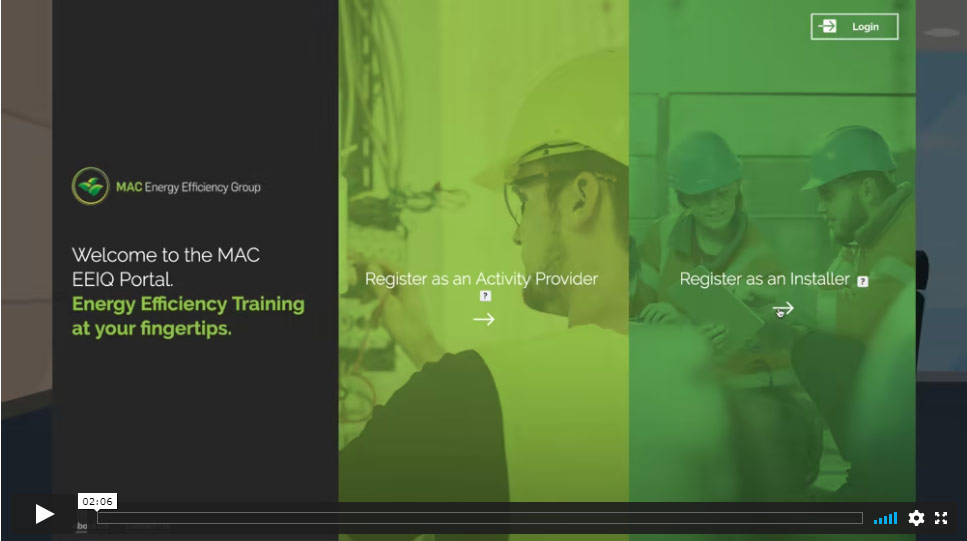 Built-in contractor management system
EEIQ streamlines the entire process of validating, training, approving and updating your installers.
The contract management system and visual dashboard simplifies the process of checking licences, registering for courses, and ensuring your contractors remain compliant.
EEIQ is available for non-South Australian activity providers and energy efficiency businesses nationwide.
Discover how EEIQ can simplify inductions and level-up your team